metropolitan dental care lone tree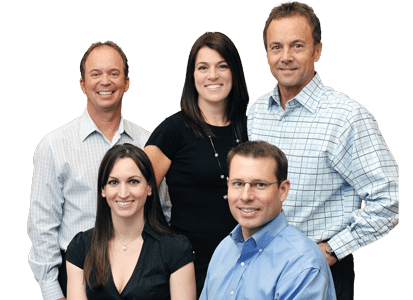 Metropolitan Dental Care has an office conveniently located in the Lone Tree area, where we gladly serve the people living in Lone Tree, Highlands Ranch, or Centennial. Our experienced dentists and friendly staffare ready to serve you and your family, making your dental care a comfortable and relaxing experience. We offer all of the same treatment options and technology as our downtown Denver location. Because of our advanced technology and skilled staff, we can handle most procedures in-house, allowing us the opportunity to provide suitable and convenient care.
Our dentists have decades of experience in the industry and are dedicated to providing excellent dental care for their community. Metropolitan Dental Care Lone Tree provides patients with access to a comprehensive list of dental services, including cosmetic dentistry, dental implants, and custom-made restorations. Whether you are coming in for a routine examination or want to transform your smile with porcelain veneers, our specialists make it easy to satisfy the most extensive treatment plans so you can achieve your health goals. We even offer same-day appointments when an emergency dental situation arises and you need immediate care.
Metropolitan Dental Care is located just north of the corner of E. Lincoln Ave and Park Meadows. As an independently owned dental practice, we strive to provide the highest quality care at the most affordable prices in a warm and friendly environment. It's our desire that we become your dentist for life so we can help you keep those pearly whites bright and healthy. Through proper oral hygiene, regular care, and a good dentist/patient relationship, you can maintain a lasting smile.
10461 Park Meadows Dr., Bldg. 4, #101
Lone Tree, CO 80124
Monday 7:30a-4p
Tuesday 7a-3p
Wednesday 9a-6p
Thursday 7:30a-3:30p
Friday 7a-1p
contact us
If you are seeking an experienced dentist in Lone Tree, contact Metropolitan Dental Care today. We know you are busy, and we want to make your trip to our office as convenient as possible, so we've made booking an appointment stress-free. Simply fill out our online form and one of our friendly front-office staff members will follow up with you. You can also give us a call at (303) 534-2626.
If you are a new patient, once you book your first appointment, print and fill out our new patient forms before coming into the office so you can eliminate your wait time and see the dentist even sooner.
community health
An important aspect of any community is its access to healthcare. Dentistry is a vital part of your wellbeing. Did you know that oral health has a direct correlation to overall health? For example, the bacteria present in the oral cavity are also present in your bloodstream. Therefore, if you suffer from gum disease, you are at a higher risk for more serious health concerns, such as heart disease, stroke, dementia, and more. By visiting a dentist regularly, you are reducing your risk for these conditions and investing in your future health.
We understand that if you are looking for a Lone Tree dentist, you have several options. How do you know you are choosing the right dental provider for your family? Metropolitan Dental Care provides the highest level of care in a friendly and compassionate environment. When you choose us for your dental needs, you can know you are receiving unparalleled service that offers a lifetime of benefits.
oral health in lone tree
Did you know that oral bacteria levels repopulate every few months? In order to manage these bacteria, plaque deposits must be routinely removed from your teeth. That is why regular dental cleanings and examinations are crucial components of oral health maintenance. When you arrive for a routine visit at Metropolitan Dental care, your Lone Tree dentist will perform a thorough assessment of your teeth, gums, and surrounding oral structures. By doing so, tooth decay and gum disease can be diagnosed while they are still in the early stages. Treating dental conditions early is much more predictable and successful than waiting until you are in pain. It will also save you a tremendous amount of worry and money in the future.
There are over two dozen dental offices in Lone Tree, not to mention the outlying communities. At Metropolitan Dental Care, we understand you have several choices when it comes to selecting a dentist. Our doctors and staff are highly skilled and experienced. With a passion for comprehensive dentistry, we can deliver beautiful smiles that are also functional and healthy.
is your water fluoridated?
Fluoride is a naturally occurring mineral found in various places throughout nature, including soil, plants, and water. At the correct levels, this mineral has been proven to strengthen tooth enamel and prevent cavities. Studies have shown that the optimal level of fluoridation in water is between .7 to 1.2 mg/L. Anything in excess of 2 mg/L is considered concerning.
Most municipal water sources in cities and towns across the United States have some level of fluoridation. Local governments determine the amount of fluoridation necessary by evaluating the current levels of natural fluoride found in the water. For example, Colorado Springs does not add fluoride to their water, because there is already a sufficient amount of the mineral present. However, most communities in the Denver and Lone Tree areas add small amounts of fluoride to boost the oral health benefits.
It should be noted that the US Public Health Service recently reduced the recommended amount of fluoride in drinking water. This is primarily due to the introduction of the mineral in products such as mouth rinses and toothpastes.
When you come into our office for a routine examination and cleaning, we can assess your teeth to see if they are susceptible to decay. If your enamel has become demineralized, a simple fluoride treatment can strengthen your teeth and prevent cavities.
how to shop healthy
With a myriad of processed food choices today, it is easy to compromise your oral health without realizing it. While sugary foods such as soft drinks, candy, and cookies are alright in moderation, consuming them in excess can lead to rampant tooth decay. When grocery shopping, it is important to read the nutrition facts on the labels. Steer clear of any foods that are high in sugar. To maintain optimal dental health, limit sugary snacks, eat a well-balanced diet rich in fruits, vegetables, and grains, and drink plenty of water.
pack healthy lunches for kids
The staff at our Lone Tree office sees patients of all ages. Because we are located close to Lone Tree Elementary, Eagle Ridge Elementary, Rocky Heights Middle School, and Rock Canyon High School, we care for many young people. If you are packing daily lunches for your youngster, be sure to make healthy choices. This includes foods that are rich in vitamins and minerals and low in sugar.
One way you can help you child make healthy food choices is to involve them in lunch planning. Give them several healthy options to choose from, and let them determine what will ultimately be on the menu. If your child is still young, make healthy food fun! Pack lunches with themes, or use special cookie cutters for their sandwiches. Does your child love fruit juice? Choose an option that contains no added sugar.
Avoid processed foods at all costs. These items have hidden sugars that can wreak havoc on oral health. They typically lack vital nutrients as well. Find a few tasty whole food recipes that will make eating healthy fun. By making a daily commitment to packing healthy lunches, you are giving your child the best chance for healthy teeth and gums.
choosing the right oral health products
The shelves at every grocery store, department store, and pharmacy are stocked full of oral health products. With hundreds of choices, how do you know what is best for your teeth and gums? The most important thing is to evaluate the safety of the product. Did you know that just because a product is being sold over-the-counter, it doesn't necessarily mean it is safe? For example, many toothpastes are too abrasive for everyday use, and can actually harm your enamel. The best way to confirm the safety of a product is to look for the American Dental Association's Seal of Acceptance. The ADA is a worldwide organization for dental professionals. It is also an excellent resource for patients, as the ADA evaluates the efficacy and safety of dental products. If the seal is on the box, it has been put through rigorous testing.
When choosing a product, it is also important to understand your own dental needs. For example, there are products specifically designed for those prone to cavities. There are also products that help prevent gingivitis and gum disease. If you need help deciding on a product, our team is glad to make some recommendations.
what to do for bleeding gums
Most people experience gingivitis at some point in their lives. This condition is characterized by tender, swollen, red gums that usually bleed when brushing or flossing. The initial reaction for most people is to back off on oral hygiene. After all, if it's bleeding, give it time to heal, right? Actually, the opposite is true. The source of gum inflammation is the plaque that accumulates around your teeth. Therefore, the only way to rid your gums of gingivitis is to brush and floss more aggressively. After a couple of weeks, the bleeding will subside.
For optimal gum health, you should be brushing at least twice per day, and flossing at least once per day. If you are genetically prone to gingivitis and gum disease, it is a good idea to schedule more frequent dental cleanings to keep oral bacteria levels at bay.
what to do for bad breath
Thousands of people suffer from bad breath, or halitosis. This condition can be quite embarrassing, leading to social anxiety and a lack of self-confidence. There are several reasons halitosis may develop. Oral bacteria, dry mouth, food, tobacco, gum disease, and various medical conditions are all culprits of bad breath.
No matter what the cause, you can combat this problem by brushing two times a day and flossing once a day. It is also important to brush your tongue, as it can harbor tons of bacteria. Mouthwash is an excellent supplement as well, but should never be used in place of brushing and flossing. When you are shopping for a mouthwash, choose one that will kill bacteria, and not just cover up halitosis temporarily. Chewing sugarless gum can also help keep saliva flowing, which will help to wash away bacteria. In addition to these recommendations, it is a good idea to discuss your concerns with your dentist. Our team can help you develop an oral hygiene regimen that will eradicate halitosis for good.
why is advanced technology important?
The world of dentistry is constantly changing. Every year, there are new advancements that contribute to the accuracy and success of our work. Our entire team strives to stay on the cutting edge of technology so we can provide unparalleled care to our patients.
At our Lone Tree office, we utilize the latest in advanced innovations, including digital radiographs. Our x-rays emit 90 percent less radiation than conventional units. In addition to being a safer alternative for our patients, digital x-rays can be manipulated for optimal visualization. This allows our doctors to perform a more complete and accurate diagnosis.
comprehensive dental care
There are plenty of dental offices that perform comprehensive procedures in-house. For example, a general practice may offer orthodontics or periodontal treatment. However, this does not always mean that the procedures are being performed by specialists.
At Metropolitan Dental Care in Lone Tree, we have a licensed orthodontist and periodontist on staff. This allows our patients to have all of their treatment performed under one roof for their convenience. It also means our patients receive the highest quality of comprehensive care. Our specialists attended two to three years of additional education after graduation from a four-year dental school. Therefore, our staff is exceptionally qualified to handle a wide array of dental issues. Best of all, your records all remain in the same location. Therefore, this reduces miscommunication, which can happen when patients are referred to several different offices.
No matter what your dental needs, our team at Metropolitan Dental Care can help you achieve and maintain a healthy smile for years to come. To contact our Lone Tree office, call (303) 534-2626.