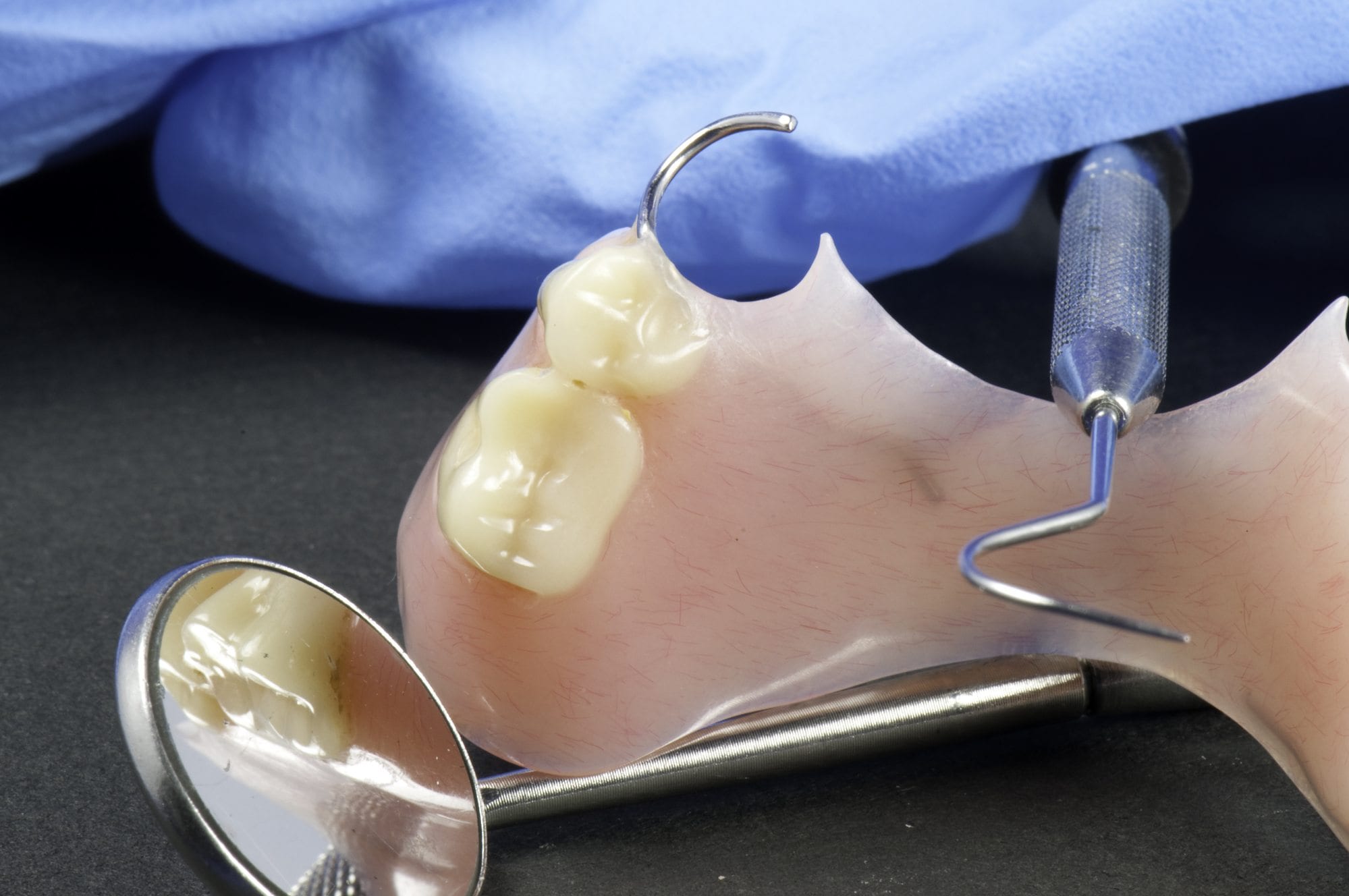 metro dental care – dental
bridges
customized dental bridges provide an ideal tooth replacement option
Tooth loss can occur from any number of reasons, such as severe decay or damage, extraction, and even injury.
No matter the cause, when a tooth goes missing, it can impact dental function and keep you from smiling confidently. It can also result in damage to remaining teeth, TMJ disorder, and other health concerns. For instance, the gap left behind causes the remaining teeth to shift. The result is crooked and crowded teeth that can affect your bite.
Crooked teeth can affect your overall oral health, as they are harder to keep clean. A change in your bite can affect your speech, chewing, and nutrition.
Replacing the tooth immediately with a durable restoration can improve your smile and protect your oral health.
For patients with tooth loss isolated to one section of the mouth, our Denver dentists at Metropolitan Dental Care provide dental bridges. These custom-made restorative devices are designed to close the gap caused by the loss of one to three adjacent teeth.
how a dental bridge works
Made from sturdy and realistic porcelain, dental bridges are designed to restore functionality. They bridge the gap of a missing tooth or teeth while blending beautifully with the surrounding teeth.
Each dental bridge is composed of at least one artificial tooth, called a pontic, but can contain up to three pontics.
How your dentist fixes the bridge in place depends on which type is best for the patient. The choice depends on several factors, including time constraints, oral health, budget, and patient preference.
The two options are:
1. Traditional fixed bridge
A traditional bridge requires supporting teeth, called abutment teeth, on both sides of the gap. Before your dentist places the bridge, the abutment teeth require preparation and placement of a dental crown to add strength.
2. Dental implant-supported bridge
This option requires the placement of at least two dental implants. While this produces a much stronger and more reliable result, it does require surgery and enough bone tissue to support the implants. If the patient does not have sufficient jawbone, bone graft surgery may be needed.
Implant-supported bridges also take much longer, as implants take three to six months to heal and fuse to the jawbone. For those also needing bone graft surgery, the time commitment is even longer.
Implant-supported bridges are, however, the only permanent option, and they boast of a higher success rate than traditional bridges.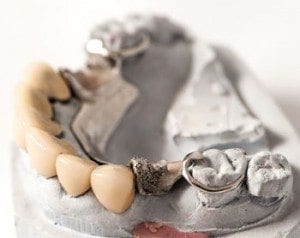 who makes a good candidate?
The best candidates for traditional dental bridges include patients with one to three missing teeth in a row.
A traditional bridge requires healthy adjacent teeth to support the device. Because this type of bridge is secured by nearby teeth, it is imperative that they are stable and free of decay and disease.
To ensure a healthy foundation, periodontal care may be recommended before the dental bridge is placed.
Patients desiring an implant-supported bridge must have sufficient jawbone density to ensure the dental implants have a solid base to fuse with.
If bone degeneration is detected, bone grafting may be required to help strengthen and build up your jawbone structure.
designing and placing your dental bridge
The moment tooth loss occurs, it's important to meet with a dentist immediately to create a tooth replacement treatment plan.
Our dentists at Metropolitan Dental Care use the latest state-of-the-art technology to examine teeth and gums. They will take the time to meet with you to discuss the available options and customize your treatment plan to your unique needs and desires.
If deemed a healthy candidate for an implant-supported bridge, dental implant surgery will be performed first. This involves the insertion of two titanium posts into your jawbone, followed by a four to six-month recovery period.
During this healing period, the implants will integrate with the surrounding bone to provide a solid base for the restoration. Once you have fully recovered, the bridge can be designed and placed.
Patients who desire a traditional bridge can go straight to designing their dental bridge. During the first visit, the dentist will gently prepare the abutment teeth. This involves reshaping the outer enamel so the crowns fit smoothly and securely.
For your comfort, your dentist will administer a local anesthetic beforehand.
Once the abutment teeth are complete or the implants have healed, digital impressions will be taken and sent to a nearby lab. These impressions provide the necessary tools for the technicians to fabricate the device to match the natural aesthetics of your smile.
In some patients, the dentist will place temporary crowns to protect your teeth and gums while you wait for your bridge.
When the dental bridge is ready, the dentist will first check that it fits properly. He will then permanently bond it in place to either your abutment teeth or dental implants.
Once in place, you can immediately enjoy better health and restored confidence.
When the dental bridge is ready, the dentist will first check that it fits properly. He will then permanently bond it in place to either your abutment teeth or dental implants.
Once in place, you can immediately enjoy better health and restored confidence.
contact us
If you have one to three missing teeth and are looking for a good replacement solution, we can help.
Contact us online or call (303) 534-2626 today to meet with one of our dentists about a customized dental bridge.