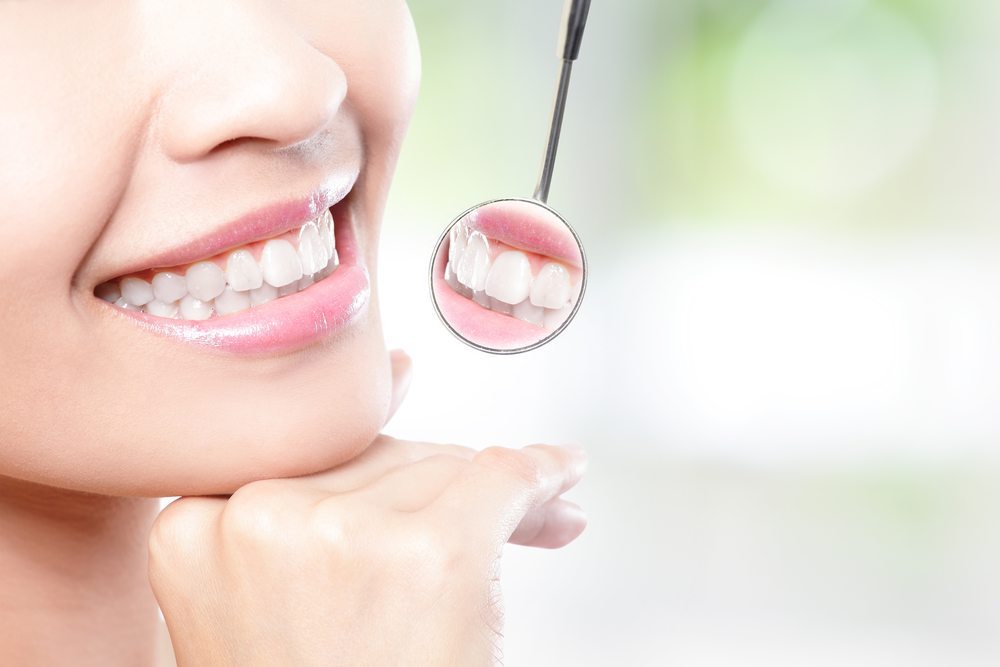 metro dental care –
cosmetic dentistry
transform your smile with cosmetic dentistry
Cosmetic dentistry provides patients who are unhappy with the appearance of their smile the opportunity to dramatically transform it. This, in turn, boosts self-confidence.
At Metropolitan Dental Care, our dentists offer a variety of cosmetic dentistry treatment options. Whether you have stubborn dental stains, chipped or damaged teeth, want a straighter smile, or want a complete smile makeover, we can help.
Whatever your desires may be, our cosmetic dentistry experts are committed to helping you achieve the smile of your dreams.
who is a candidate for cosmetic dentistry?
Candidates for cosmetic dentistry include patients with overall good oral health. Therefore, patients with issues such as dental decay or gum disease will require restorative treatment first.
Fortunately, we also have dentists who specialize in restorative dentistry. Therefore, we can take care of all your needs in one location.
Cosmetic dentistry can help patients with smile imperfections such as:
Yellow, gray, or severely stained teeth
Chipped or broken teeth
Worn down or damaged teeth
A "gummy smile" or uneven gum line
Gaps between teeth
Misaligned or crooked teeth
Misshapen or irregular teeth
The first step is consultation with one of our cosmetic dentistry experts. The dentist will perform a thorough exam to look for any signs of decay or gum disease. If detected, those issues will require treatment before proceeding with cosmetic treatments.
For instance, if your dentist finds dental decay, a filling may be needed. If the decay is severe, root canal therapy might be in order.
For gum disease, treatment such as scaling and root planing may be required.
Next, your dentist will take the time to discuss your specific cosmetic goals with you. Once the dentist understands your expectations, he will go over a treatment plan. Depending on your needs and financial considerations, the treatment plan will be finalized.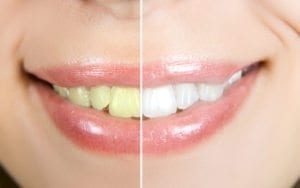 common cosmetic dentistry treatments
At Metropolitan Dental Care, we offer a wide variety of cosmetic dentistry treatments, including:
Dental Crowns:

When teeth are chipped, fractured, or severely stained, we offer custom-made dental crowns designed to cap a tooth. Crowns improve aesthetics while also reinforcing the tooth's structure and strength. In addition, crowns can replace a missing tooth. If the tooth root is also missing, your dentist may recommend a dental implant.

Porcelain Veneers:

These custom-made shells are made from porcelain, offering strength, durability, and natural-looking beauty. Veneers can hide many issues, such as chipped, discolored, gapped, misaligned, misshapen, and uneven teeth. They offer immediate, stunning results that dramatically transform your smile. Although similar in function to dental crowns, veneers are thinner and only cover the front surface of teeth.

Teeth Whitening: 

This treatment option is best for mild to moderate staining on the surface of the teeth. Bleaching agents and special lights or lasers are used to brighten the appearance of teeth. Professional, in-office treatments offer many advantages over what you can buy at a store. After treatment, your teeth will instantly look healthier and more attractive.

Invisalign®:

This treatment provides patients a discreet and effective orthodontic solution. Invisalign® aligner trays are virtually invisible and can address mild to moderate dental misalignment. This includes correction of crooked and misaligned teeth. Aligners should be worn for 20 to 22 hours a day. They should only be removed for eating and drinking anything other than water. Treatment is ideal for adult patients desiring a straighter smile.

Orthodontic Treatment:

If dental misalignment is too severe for Invisalign or a bite disorder is involved, your dentist may recommend traditional orthodontic treatment.

Gum Contouring:

Gums are designed to frame teeth and create a healthy and attractive smile. When gum lines are uneven, it can make teeth appear imbalanced. When there is an excess amount of gum tissue, this gives a "gummy smile" appearance. We offer laser gum contouring to help improve smiles.

Tooth-Colored Fillings:

If you have unsightly metal fillings, we can replace them with composite resin fillings. Because we custom-match the shade to your teeth, these fillings offer a more natural look and improve the aesthetics of your smile.
Cosmetic Bonding: If you have mild to moderate issues with a tooth or teeth, bonding may be your solution. Utilizing the same material as composite fillings, bonding can fix several issues. Some examples include filling in a chipped tooth, changing the shape of a tooth, or filling in a gap between teeth.
Don't underestimate the importance of a beautiful smile. When embarrassed by or ashamed of your smile, it affects your overall well-being. Patients who don't love their smile tend to hide it or smile less. This can negatively affect your attitude and self-esteem.
You would be surprised how much even a simple treatment can transform your smile and boost your confidence. For instance, teeth whitening and cosmetic bonding are affordable options that can make dramatic differences.
If you are interested in improving the appearance of your smile, schedule a consultation with one of our cosmetic dentists today. The dentist will go over your smile expectations and goals to determine which treatment is best suited for your needs.
Contact our office today online or call (303) 534-2626 to book your appointment.