Dentist Denver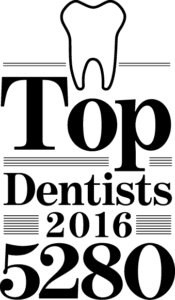 Serving Denver & Lone Tree
Welcome and thank you for visiting Metropolitan Dental Care, Denver & Lone Tree's premier dentist office. Our dentists offer complete dentistry for patients throughout Colorado, with offices located in Denver & Lone Tree. For over 30 years, Metropolitan Dental Care (MDC) has provided full-service dentistry for patients and their families throughout Colorado. Our dentists in Denver and Lone Tree work closely with you to create a dental treatment plan that meets your specific needs.
When was your last dentist's appointment? At Metro Dental Care, we'll help you find and maintain your healthiest smile. Our services include general dentistry, dental crowns, dental implants, and more. Our team of experienced dentists and dental health professionals handle all types of unique dental situations. We also provide dental bridges, tooth extractions, and bruxism (teeth grinding & clenching) treatment to help patients reach their healthiest, brightest smiles.
At Metropolitan Dental Care, we offer patients a comfortable and effective path to a confident and beautiful smile. The benefits of a great dentist go beyond teeth whitening, filling cavities and teeth cleaning. There are several studies suggesting your oral hygiene may be linked to your cardiovascular health, suggesting individuals with gum disease may even be at higher risk for heart attack. If this is the case, it makes great dentistry more important than ever, and our dentists are here to help. Some of our other unique services include:
Your healthy teeth, gums and smile are our primary concern. The dentists at Metropolitan Dental Care in Denver and Lone Tree are experienced and excited to provide patients with peerless quality dentistry. Our skilled dental hygienists and staff are prepared to deliver a compassionate and gentle dental experience for each of our patients.
When you entrust Metropolitan Dental Care with your smile, you can expect great results. Our dentists are dedicated to delivering beautiful smiles for each and every one of our patients. We strive to offer a welcoming, comfortable dentist's office that gives you the opportunity to relax and know your're in the right place. We provide resources for patients, including tips for flossing, invisalign advice, gum disease help, and much more about our practice and dentists at the Metro Dental Blog.
As an independently-owned local dental office, we are committed to delivering the highest quality dentistry in Colorado.
If you have been putting off visiting your local dentist, it's time for a change. Metropolitan Dental Care in Denver & Lone Tree is here for you. Let our dentists help bring out your most exceptional smile; schedule your initial consultation today!
Book Appointment
To book your appointment simply fill out our form on the
book now page

Denver Office
1400 Glenarm Pl., Suite #200 Denver, CO 80202
P:
303.534.2626

Lone Tree Office
10461 Park Meadows Dr., Bldg. 4, #101 Lone Tree, CO 80124
P:
303.534.2626