Denver's Top Dentists – "5280 Magazine"
We could not be more proud to be included for the 8th year as one of Denver's Top Dentists. Click on the image below to see our listing among all the top Dentists in Denver according to 5280 Magazine.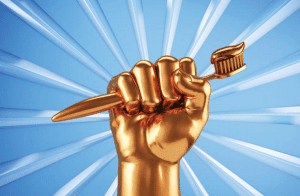 You work out, eat right, and get enough sleep, but even the most diligent health nut is known to skip a dental checkup or a nightly flossing. Turns out those itsy-bitsy dental slipups may be as harmful to your health as downing a cheese-laden slice of pizza or skipping your workouts for a couple of months. Poor oral health has been linked to everything from heart disease to complications with pregnancy and diabetes. And, as a result, the health community is paying more attention to what your local dentist has probably already told you.